As businesses seek to gain market share, they often look to technology to give them an edge on the competition. We invest in advanced technology solutions developing products and services for our clients, always with the aim to increase energy efficiency and drive long-term sustainability.
Building Sentinel
Cutting Edge Technology Watching Over Your Buildings
Building Sentinel is like having a "virtual," full-time facility engineer, energy manager and operations manager monitoring your building infrastructure around the clock. The Building Sentinel platform requires minimal touch and effort on the part of property managers and owners. With Building Sentinel, a building's critical systems, equipment and work environments are monitored using expertly developed rules and algorithms to allow for proactive optimization of comfort, energy and reliability.
Client Portal
Our unmatched Client Portal provides our customers with access to information on their accounts and their building equipment. The Portal is a window into our premier business platform, so clients can submit service requests, view scheduled maintenance, and access work request logs through a simple web interface from any web-enabled device.
InSight Technology™
Tolin Mechanical's advanced technology services give you more of what you want. From Remote Monitoring services to cloud-connected Technician Tablets, we provide a level of service that is unmatched in the industry. Our Client Portal gives you a detailed perspective on your system by giving you access straight into our business platform. And top-quality Measurement & Verification services give you multi-stage feedback on your system improvements.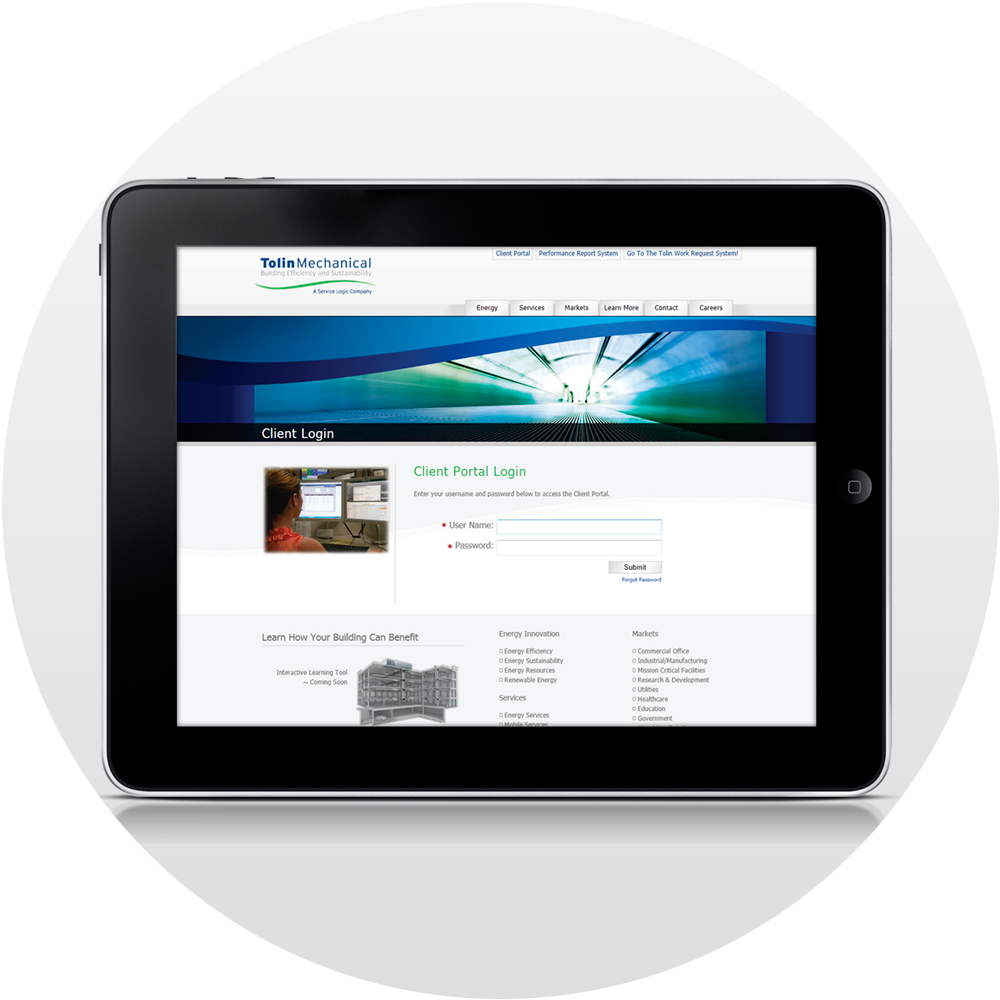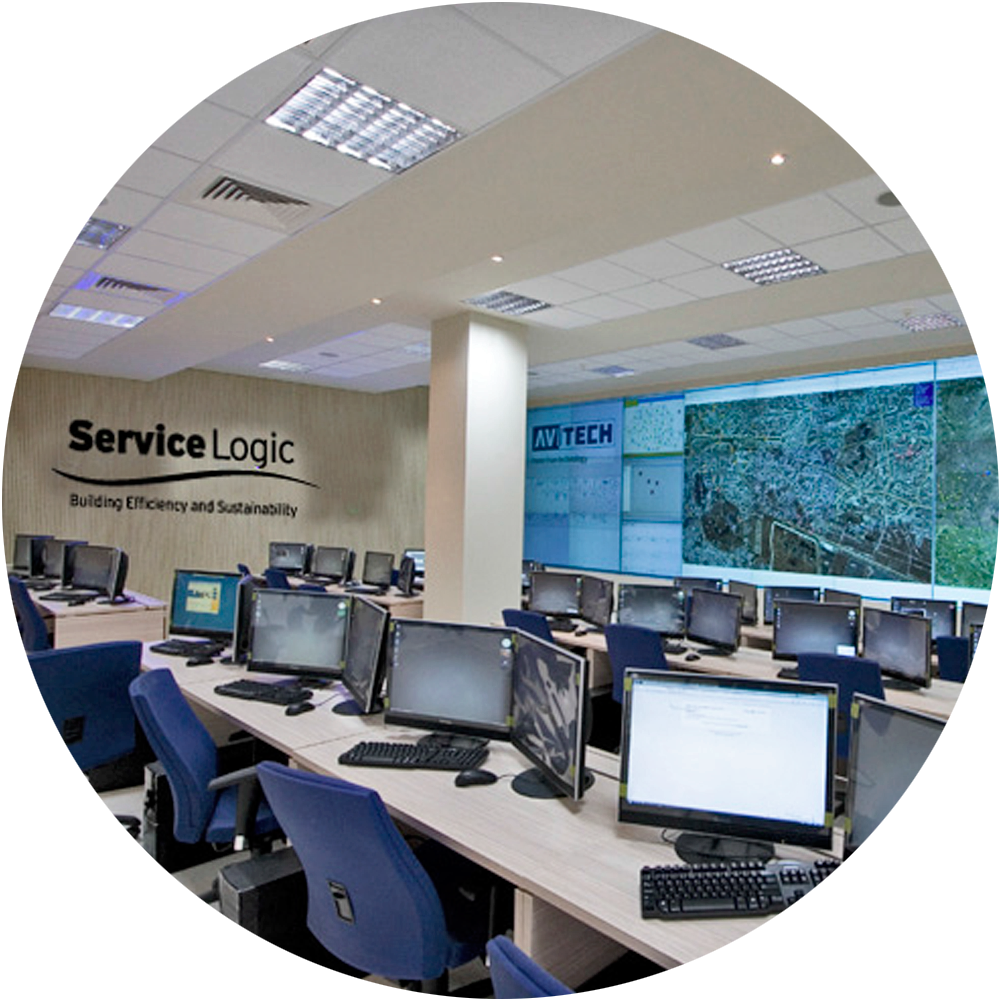 MEASUREMENT & VERIFICATION